Fairfax and Favor Stockists
We currently stock a number of Fairfax and Favor's UK products. You can find out more about Fairfax and Favor, and a guide on how to care for your footwear below.

Showing 1 to 64 of 82 results
---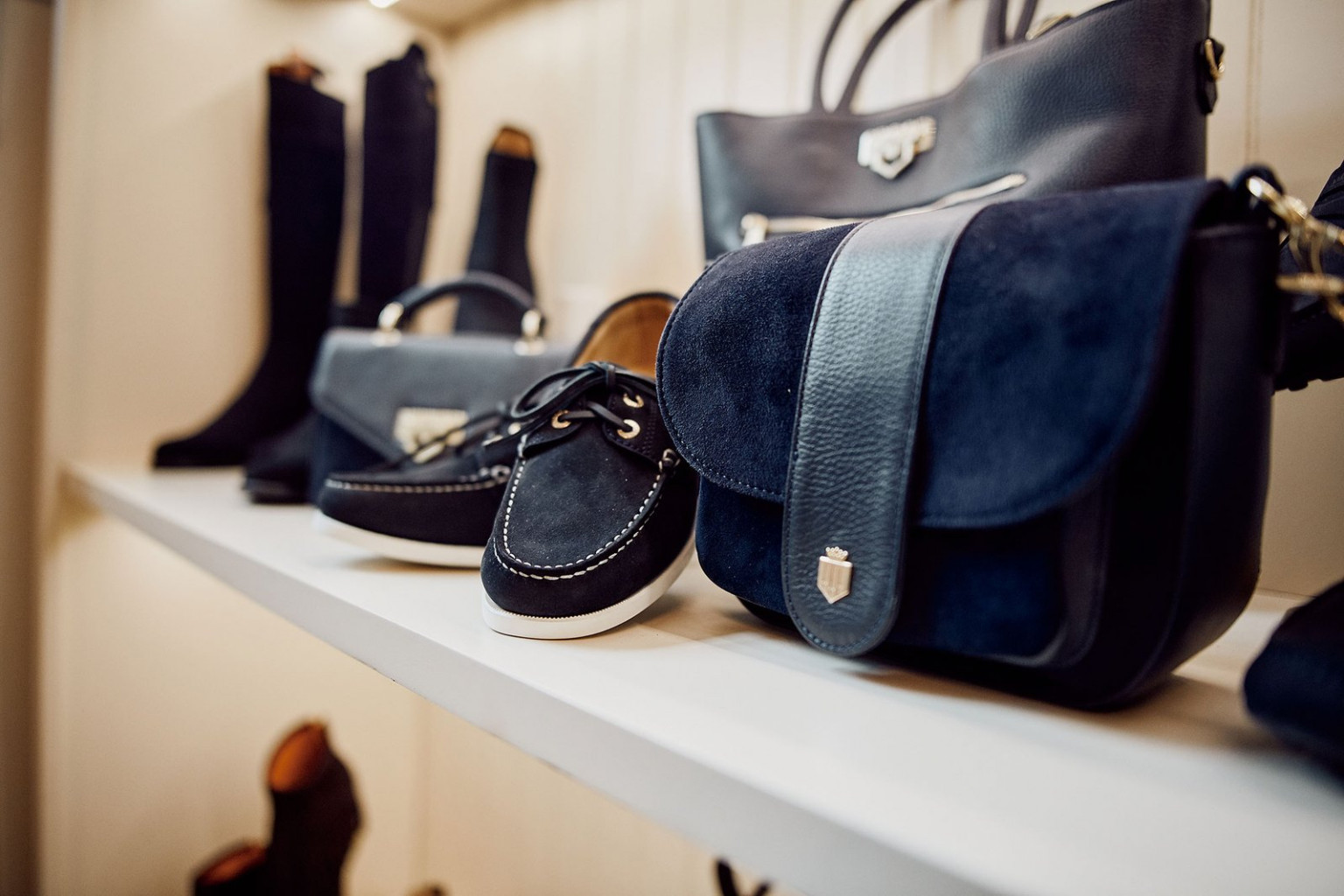 Fairfax and Favor stockists UK
Jacks 1952 are official UK stockists of Fairfax and Favor and we offer a range of Fairfax and Favor boots, shoes, handbags, purses and accessories. Nearly all of our Fairfax and Favor products qualify for free delivery within the UK.
How to treat and care for your Fairfax and Favor boots
To ensure you get the most out of your favourite footwear, we would recommend caring for them in the following ways:
Caring for Suede Fairfax & Favor Boots and Shoes
The majority of Fairfax & Favors' boots and shoes are made from suede. To look after your Regina boots or your Henley Loafers, for example, we would recommend the following:
Treat suede using the Fairfax & Favor Suede and Nubuck Proofer spray before first wear and regularly, at least once a month. It gives your suede water-resistance and also helps to prevent stains.
To use the Proofer firstly brush off any dried mud with a soft bristled brush. Spray the proofer onto your footwear from about one foot (0.3 metres) away. Apply one single layer and leave to dry naturally for at least 30 minutes.
As a general rule, avoid wearing suede footwear in bad weather. Suede is not waterproof in itself and whilst the Suede and Nubuck Proofer spray gives some water-resistance, it will not make your footwear waterproof.
Do not attempt to remove dirt while still wet. This will press the dirt further into the suede.
For knee-high boots, ideally place the Fairfax & Favor Boot Trees inside your boots as soon as you take them off. This helps to maintain the shape and eliminates creases. The Fairfax & Favor Boot Trees are lightweight and include a centre support bracket that expands to provide the ideal tension for your boots.
Caring for Leather Fairfax and Favor Boots
Natural leather boots need moisturising to maintain their supple appearance and prevent the leather from cracking.
If you get mud, snow or salt water on your boots rinse them with clean water using a hose and leave to dry naturally for at least 24 hours. Salt water, mud or snow can be damaging to natural leather if left on your boots. Do not try to force mud or dirt off your boots, because this will encourage the leather to crack.
Apply Leather Cream regularly and at least once a month. A Leather Cream is designed specifically for smooth leathers and will condition the leather to maintain its suppleness, give it a water-resistance and renew the shine of your boots. This is an important step even for waterproof Explorer Boots to prevent the leather from cracking.
About Fairfax and Favor
In less than a decade, Fairfax & Favor has grown into a multi-award-winning brand at the very forefront of British Luxury Fashion.
Fairfax and Favor were founded in 2013 and their aim was to bridge the gap between smart and casual. Whether you need to dress up for an occasion - or down, as so often in modern society, Fairfax & Favor can provide you with the perfect blend of traditional British style and modern contemporary elegance.
Whether you have just finished a day's shooting in the country or you are about to leave for an evening in town, you can be quite confident that your Fairfax & Favors will never let you down.
Established by childhood friends Marcus Fairfax Fountaine and Felix Favor Parker in 2013, they created a luxury country lifestyle brand offering quality boots, shoes and accessories.
As teenagers, the two friends decided to combine their middle names to form their first business venture under the name Fairfax & Favor. Their first enterprise was a bouncy castle company. However, the initial capital costs and insurance required for bouncy castles made the venture unfeasible.
Their next business was selling leather gun slips to clay shooters. Unfortunately, both ventures failed to take off, but they gained business insight and knowledge of leather.
Then Fairfax & Favor, as it is now, was born. Marcus and Felix decided to use their leather knowledge and develop handcrafted leather shoes and boots. They wanted to make quality shoes and founded the brand with an adventurous ethos.
In 2014 Fairfax & Favor added leather handbags to their range - a natural fit for a luxury shoe brand. Previously, the brand had only offered shoes, boots and loafers, but women wanted handbags to match their boots.
Fairfax & Favor believes in creating stylish classics that showcase craftsmanship, not fast fashion. A young and vibrant brand, it has a loyal following and has been worn by several celebrities like Claire Balding, Kate Humble and Made in Chelsea's Josh Patterson.
The brand is for women and men, town and country.